Food, Dancing & Fun!

May 29-31, 2021
Can't get to Greece this year? Take a "Staycation" at The Valley Greek Festival!
The San Fernando Valley's 47th annual Greek Festival is taking place on Memorial Day Weekend, May 29 through 31, 2021 at Saint Nicholas Greek Orthodox Church. The festival evokes the sights, sounds and tastes that define the traditional Greek way of life. Enjoy the hospitality of the Valley's Greek community and experience the simple pleasures of life in a Greek village.
Valley Greek Festival Schedule
Saturday Schedule
Opens 12:00 pm | Closes 9:00 pm
Live Greek Dance Performances
Cooking Demonstrations
Church Tours
Sunday Schedule
Opens 12:00 pm | Closes 9:00 pm
Live Greek Dance Performances
Cooking Demonstrations
Church Tours
Monday Schedule
Opens 12:00 pm | Closes 9:00 pm
Live Greek Dance Performances
Cooking Demonstrations
Church Tours
VGF Parking Is Always FREE!
Get Here Early! $4.00 Admission
Food & Drink For The Gods
Festival-goers will not want to miss the delicious Greek food! Festival favorites like gyros and pastichio will make your mouth water.  Yia Yia's (grandma's) kitchen offers sweet treats to delight you: baklava, melomakarona, & kataifi – just to name a few!
Live Greek Music & Dancing All Weekend
Listen to the distinctive sounds of the bouzouki and other exotic instruments played by authentic Greek musicians who perform traditional and popular songs. Delight in the beauty of the elaborate costumes worn by performers as they share their carefully practiced steps and intricate dances with the enthusiastic audience.
Our Kids & Games section is full of family friendly activities! Try the bouncers or giant slides! Enjoy some craft time in our shaded Kids-N-Paint area! Take home a goldfish from our fish bowl toss! Win prizes while you shoot some hoops!
Visit our beautiful Greek Orthodox Church by attending one of our church tours. Discover the history and theology of icons, see our overwhelming Byzantine mosaics while listening to Byzantine music and hymns of the faithful.  
Greek Food & Pastries
Calamari – Fried squid, Greek seasoned served with lemon slices
Dolmades – Grape leaves stuffed with rice and spices (vegetarian)
Greek Salad – Ripe tomatoes, onion, green pepper, extra virgin olive oil and feta (vegetarian)
Loukaniko – Greek pork sausage with a citrus flavoring
Paidakia – Our famous flame-grilled Greek lamb chops
Pork Souvlaki – Greek seasoned flame-grilled pork kebab served with bread
Tiropita – Baked phyllo filled with cheese (vegetarian)
Beef Souvlaki – Greek seasoned quality flame-grilled beef kebab
Greek ½ Chicken – Our famous Greek seasoned flame-grilled chicken
Gyro – Beef/lamb pita sandwich served with our homemade Tzatziki and fries
Leg of Lamb – Oven-roasted leg of lamb with potatoes and more
Moussaka – Oven-roasted layered eggplant, potatoes, and tomato sauce topped with bechamel (vegetarian)
Pastichio – Greek seasoned layered pasta and meat sauce topped with bechamel
Spanakopita – Baked phyllo filled with spinach and cheese (vegetarian)
Wine – Kouros Greek Red & White
Retsina – Greek White Wine
Ouzo – Greek liquor with a black licorice taste
Ouzorita – our famous Greek version of a margarita
Metaxa – Greek Brandy
Stella Artois
Shock Top
Golden Road Wolf Pup IPA
Golden Road Tart Mango Cart Ale
Bud light
Coke & Diet Coke
Sprite
Bottle Water
Greek Coffee
Baklava
Chocolate Baklava
Pistachio Baklava
Diples
Galaktoboureko
Karithopita
Kourabiethes
Loukoumades
Melomakarona
Pasta Flora
Queens
Ravani
Drawing for a trip to Greece for two!
Donation: $2.00 per ticket or 12 tickets for $20.00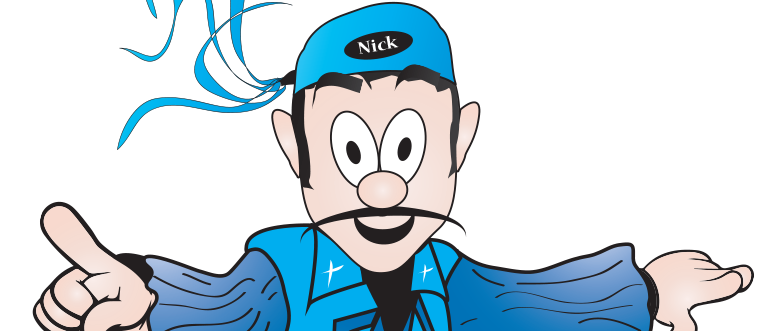 A Fantastic Time!
Watch professional Greek dance performances and learn to Greek Dance! Shop at the outdoor Greek marketplace (Agora).Take in a cooking demonstration and learn how to make authentic Greek cuisine! Try your luck or entertain your kids in our expanded games section. There is so much to do, see and eat at the Valley Greek Festival that one day may not be enough!
Visit The Greek Agora
Shop at the outdoor Greek marketplace (Agora) for the finest olive oil, honey, cookbooks, art, jewelry, gifts and much more…
Would you like to learn more about the Orthodox Religion? Take a tour of Saint Nicholas Greek Orthodox Church or click below to visit the church website.
Your generosity is always welcome. We understand your time is valuable and we thank you for sharing it with us! To volunteer, click the button below.
Would you like to help supply the Valley Greek Festival or sell your goods and services to thousands of Valley Greek Festival visitors over Memorial Day Weekend?
Take a Staycation to the Valley Greek Festival and WIN a Vacation to Greece!
9501 Balboa Boulevard
Northridge, CA 91325-1901
(818) 886-4040 — Phone
vgf@st-nicholas.info — Email